Heyhi just released a new meeting mode which is called Lecture+. This mode allows a meeting with up to 12 users, host inclusive.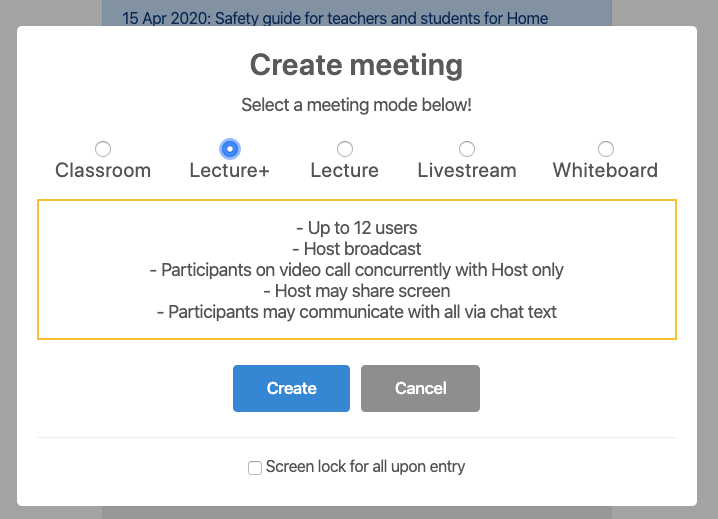 Using Lecture+, host can:
See and speak directly to everyone in the meeting.
Participants will not see and hear other participants.
Participants speak directly to host, this is no different from Classroom and Lecture mode.
Whiteboard and chat functions are the same as other modes.
Lecture+ is recommenced as an alternative to the classic Classroom mode.
Some advantages when using Lecture+ are listed below:
More participants
Reduce noise and distractions from participants compared to Classroom mode
Higher privacy for participants
Starting from May 2020, Classroom mode will be limited to 4 Users only (previously allowing up to 8 Users).