In the ever-evolving world of education, technology is playing a crucial role in shaping the way students learn and grow. One remarkable example of this is the partnership between HeyHi and Agora, which is revolutionising the holistic development of primary school students. In this blog, we'll explore the dynamic synergy between HeyHi's innovative technology and Agora's commitment to nurturing young minds.

Agora, a safe and supportive environment that extends your child's social, emotional, cognitive, and academic development beyond the classroom, has a clear vision – to foster the holistic development of primary school students. Their approach goes beyond academics, as they aim to understand and nurture students' social and emotional growth. To achieve this, they've partnered with HeyHi, an AI-enabled assessment & personalised learning system, in a collaborative learning space.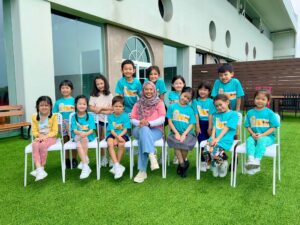 "We work with sophisticated EdTech partners to provide these resources to track your child's academic progress and keep you informed at all times." (Website)
One of the core features of HeyHi that Agora utilises is the ability to measure homework progress and capture behavioural insights. This is a game-changer in tracking students' learning progress and overall growth. Parents can now receive transparent regular reports on their child's development, providing a comprehensive view of their learning progress.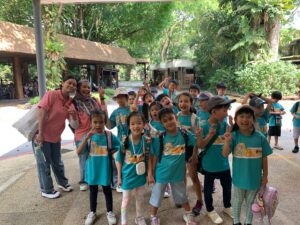 Agora recognizes the importance of personalised learning. HeyHi enables them to customise homework and revision materials according to each child's learning needs. By working with sophisticated EdTech partners, Agora ensures that students keep pace with the school curriculum while addressing their unique learning requirements.
To encourage students to exercise their skills beyond traditional homework, HeyHi provides a daily supplement of academic practice. What sets this apart is the AI-based adaptive learning program. It analyses students' learning profiles and  identifies learning gaps, ensuring they are exposed to relevant content and exercises that challenge and stretch them.

Agora started the journey with HeyHi at the beginning of 2023, aligning with the launch of their student care program which came as a success due to HeyHi's user-friendly and straightforward solutions. This occasion not only marked the commitment to revolutionise education from Agora but also the companionship HeyHi offers to support innovative educators.
The primary goals of integrating HeyHi into Agora's daily schedule were clear. First, they aimed to provide students with worksheets to aid in their gradual improvement. Second, they wanted to monitor the academic progress of the children.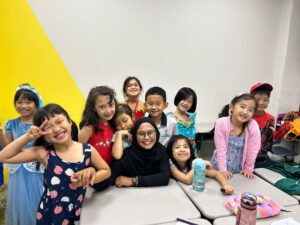 HeyHi was allocated as dedicated homework time, with priority given to school homework and SLS (Student Learning Space) assignments. Only if students had no work from these sources were they allowed to work on HeyHi worksheets. Importantly, the ability to set a time limit on HeyHi was highlighted as a valuable feature to manage screen time effectively. Additionally, children at Agora have familiarised themselves with HeyHi. They get excited whenever they are given the opportunity to study with the generated digital worksheets.
Last but not least, HeyHi's activeness in solving problems alongside the use of their technologies also contributed to the success of Agora Student Care, marking HeyHi's companionship and dedication. 
"Issues are rectified very quickly from HeyHi. Typically it was solved within a few hours. Currently, they have a Whatsapp group with HeyHi to rectify issues encountered by the students." (Amira)
Maintaining a consistent routine was considered crucial when working with children. The fact that the students had already become accustomed to the HeyHi platform further cemented the decision to continue using it.

The collaboration between HeyHi and Agora is a shining example of how technology can be harnessed to nurture student holistic development. Agora's commitment to understanding each child's unique needs, combined with HeyHi's innovative tools, is creating an educational environment that empowers students and keeps parents informed every step of the way. As we move forward in the digital age of education, partnerships like these are bound to shape the future of learning.