Now, during this emergency situation of the Covid-19 (coronavirus), many schools have decided to shift their institution policy to distance learning. And at the moment, Zoom is one of the widely used software by schools to deliver the best education for their students.
Zoom builds bridges to overcome distance issues. Students can remotely attend the class sessions even during the lockdown or under movement control. Teachers can connect with students to facilitate their academic growth through live tutoring sessions, remote access, and lessons on-demand.
In short, with Zoom, teachers can start a class (up to 50 participants) with their students, without the constraints of location and time zones.
Reviews of Zoom
Adopting Zoom in teaching has greatly facilitated the teaching process and helped the class to stay focused in lessons.
Despite the real-time audio and video call, there are numerous features of Zoom which are highly beneficial. The chat function of Zoom which enables the teachers to insert URL links, videos, pictures, and documents is a crucial feature, allowing the teachers to share the teaching materials easily in real-time. This is particularly helping students learn and understand faster with more vivid teaching materials like videos, pictures, and audios.
Furthermore, Zoom has a screen-sharing function through which the teachers are able to share their devices' (desktop or tablet) screen(s) with the entire class. This is especially helpful when you are having literature or writing class. You could actually utilise screen-sharing when you want to highlight a certain paragraph or phrase for your students. Screen-sharing functions without delay where the screenshare of your device will be automatically projected onto the students' devices and they could instantly read along with the teachers.
Another perk of Zoom is that you can record the entire lesson and keep it saved in the cloud. You could upload your class onto the dashboard which enables your students to download and easily playback and review the learning materials during their revisions or for future reference. This is helpful too for students who are absent from class.
However, as an online tutoring tool, there might be some limitations on features which Zoom has not achieved.
The biggest drawback is that the connection can be quite unstable. You will need strong connections to ensure your classes go smoothly. Sometimes, with unstable or poor connections, voice lags may occur, quality of video and audio might be poor. This might become an issue if the sound drops in and out, forcing the teachers and students to repeat themselves.
Scheduling wise, Zoom does not integrate very well with Google calendar. If you would like to export your schedule to Google Calendar, it might need you to re-auth your account. So, it might take awhile for you to export your schedule. However, this does not happen all the time.
Sometimes, if you would like to conduct group discussion, it would be a little challenging for you to do so with Zoom. This is because Zoom does not have the breakroom feature yet through which you could divide your students into smaller groups and allow them to discuss among themselves. Hence, in this case, if every student's engagement and interactions are the main focus of the class, you should conduct lessons with a smaller class so that you could increase the level of student participation.
Zoom started as a website and now users will need to download the software from the Zoom site @ https://zoom.us/. Lately, in order to meet the market needs, Zoom is available in IOS and Android App Store as Mobile Apps. However, since the mobile app is a newly developed version, it is not as good as the website platform. So, it would be better to use the website platform if you are going to use it for a heavier workload.
Other features which Zoom does not have is the ability to take attendance and flag content. However, this is not a very big concern. For instance, although Zoom does not provide the feature for you to mark attendance, you could still use the instant messaging feature to mark the attendance too. Just that, it might take a little time compared to an automated attendance check.
Top 3 Alternatives of Zoom
Below are the Top 3 Softwares which we think would be good alternatives for Zoom which you might want to consider.
There is no such software which best suits everyone's needs. The best software for you is highly dependent on how many and what kind of features you are looking for. Of course, consequently, it might be possible that the teachers ended up using more than one software to serve different purposes when teaching.
So, let's see what other softwares could help you with your teaching routines!
Tutor Room provides the features of the online whiteboard, video calling and other interactive features like instant messaging.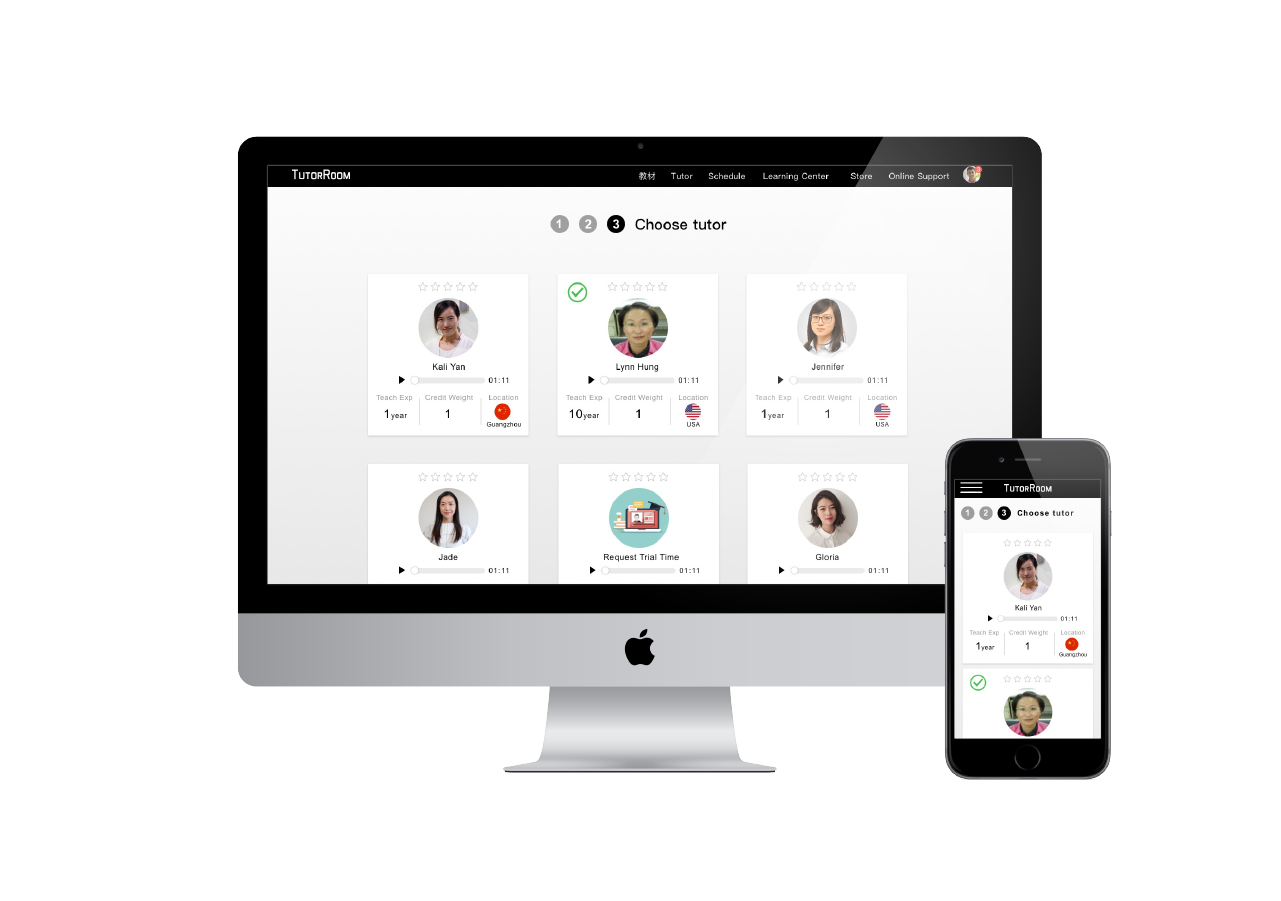 Extra Feature(s):
Online schedule: One of the standout features of Tutor Room is that it provides a feature in assisting you to schedule your classes based on your availability and preparing the study materials for your students. This is very helpful if you have always been seeking for a good scheduler for your timetable.
Formative feedback: Tutor Room provides teachers with formative feedback so that you get to know your students' performance and the points of improvement (if any). This is very helpful for you to improve your teaching and to lead your students to a successful learning outcome.
Strength(s):
Tutor Room fits in various devices and adapts to any programming smoothly.
You get to have full access to your students' list.
Online schedule arrangement is a helpful tool which will help you to optimize your time.
Limitation(s):
Time-consuming in uploading media or documents.
Complex and time-consuming process in creating a new account.
High subscription fee
Delay in live chat messages to be showed up in the feed
Tutor Room is only available from the website. It is not available on the mobile devices yet.
IPEVO Annotator is an interactive whiteboard which is a helpful and effective tool for teachers. IPEVO Annotator is in fact a versatile teaching tool. It offers simple, intuitive and flexible solutions to empower every teacher and educator.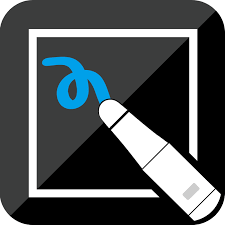 A special thing about IPEVO Annotator is that it will turn the entire screen (for the laptop, desktop, tablet or any other mobile devices) into a whiteboard. It allows you to share the screen with your students in real-time as well.
Furthermore, you can record a video or screenshot the notes of the lessons for future playback and revision.
However, the main design mantra of IPEVO is "do more with less". This means that IPEVO has divided its software with fine features. IPEVO Annotator does not support the features of real-time video and audio calling. In this case, you will have to integrate with their Wireless Camera Software: IPEVO Whiteboard to support the video and audio calling function.
Extra Feature(s):
Spotlight, Protractor, Scissors, Ruler and Magnifying Lens: These are useful tools especially when you are teaching Sciences or Maths. You can use these tools to measure the lines and angles. Besides, you could zoom and highlight the important notes/ points of the lessons with the magnifying lens and spotlight.
Strength(s):
One of the best things about IPEVO is that it is currently free of charge. Unlike Zoom and other developed online conference or tutoring tools, you can gain full access of IPEVO features without a subscription fee.
IPEVO works smoothly and effectively and supports multiple systems including IOS, MACOS, Windows, and Android.
Limitation(s):
Does not support the audio and video calling features solely, you will have to integrate with the other software of IPEVO.
If you are using a desktop or laptop,the inconvenient drawback is that IPEVO does not provide an "add text" tool for the whiteboard. Meaning that if you would like to type in info or extra text for your students in the whiteboard, it is impossible to do so. The only way for you to put in the text is to write it out. This is very inconvenient as it might get you frustrated cause it's not easy to write especially if you are using a mouse.
IPEVO is available in both website and mobile form. For the mobile Apps, it is available on both Apple App store and Google Playstore.
3. Heyhi
Heyhi is our app that has an  online interactive whiteboard developed by a tech-enabled human-centric platform which provides users immediate answers for their Maths questions, iMath (https://www.imath.sg/).
Despite the fundamental features like real-time face-to-face audio and video calling instant messaging and screen sharing, Heyhi also provides plenty of features that are not provided by Zoom as an online tutoring tool.
Heyhi is highly recommended for tutors who are teaching Maths.
Extra Feature(s):
Student Attendance : Heyhi has developed a special feature which enables teachers to take their students' attendance automatically without spending extra time and effort to do so. This is highly beneficial especially when you are having a class of more than 30.
Live Poll : Teachers could utilise the Live Poll feature to enhance engagement and increase students' participation in the class. For instance, teachers could use the Live Poll to conduct pop-quizzes and competitions. Besides, you can use it to check your students' understanding and receive their feedback at the end of the lessons. This is going to be helpful in sprucing up your next class.
Instant Messaging : This is a very congenial feature where the students could leave an instant message to the teachers during the class if they have any questions. It is beneficial for the students as they could raise up the questions immediately but without interrupting the class.
Question bank + Teaching Materials : Sometimes, when you are running out of ideas for your teaching materials or exercising questions for your students, this feature is going to save you from the "hot soup", as you could refer to the teaching materials and question bank for some inspiration.
Strengths:
Heyhi is available in both website and mobile apps. It works on both mobile and computer effectively and fits in various devices and programming.
Heyhi provides unlimited writing or drawing space (whiteboard) and multiple screens so you get to start a new board without erasing the existing one.
Easy Scheduling for classes
Heyhi clearly knows that there is no such software which serves everyone's needs and purposes. So, one of the best things about Heyhi is that you could customize the tool according to your purposes and needs.
It is easy for the students to get into a session. They could join the class by only one click.
You will have your own "library" or data bank which you could store your teaching materials and the record of the lessons.
You could choose to save and record down your lessons and whiteboard. Thus, it will be easier for you to revise the lessons with your students before you start a new lesson. One more thing, you can save it and send it to your students who are absent. This is going to be helpful for students who didn't manage to join the class.
Limitation(s):
Not able to hold a bigger class (Max 50): Heyhi has purposely designed and kept the number of participants at maximum 50 so that tutors are able to monitor their students effectively during the lessons. It will be slightly more challenging for tutors to monitor all students at the same time when the class exceeded 50.
Heyhi is available in both website and mobile Apps. For the mobile Apps, it is available on both Apple App Store and Google Play Store.
Conclusion
In a nutshell, if you are looking for software like Zoom to enhance your teaching and to increase your productivity, above are the Top 3 softwares which provide you the similar function as Zoom with some value-added features.
Among the recommended list of softwares, Heyhi stands out to be the best software which provides not only real-time interactions with your students but also provides you more features to ease your daily routine like attendance, scheduling etc. This is a feature users of Heyhi have claimed to have helped to save plenty of my time.
Besides, it has a question bank and teaching material "library" for your reference. This is gonna be very helpful for your teaching, especially when you are running out of ideas to prepare teaching materials. Despite the features, in terms of subscription cost, Heyhi is one of the software with the highest cost performance value.
Using a right tool to do the right job, and you will nail it!